Are you looking to replace a broken components?
BBA is most reliable source of aftermarket parts.
Aftermarket introduction text
BBA Project understands the most important service we can offer is meeting your needs and requirements and that those needs are unique to your organization's supply chain management. We manage the procurement of components and systems including the preparation of detailed technical specifications, handle negotiations with third party vendors, and monitor pricing trends and inventory levels.
Bin Stock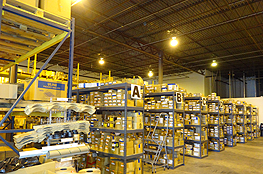 Our bin stocking service can be tailored to meet your requirements. A dedicated bin stocking specialist is assigned to each account. This dedicated account representative is responsible for managing the account to ensure that stock levels are maintained in designated amounts in accordance with predetermined reorder points. The benefits of using our services are numerous and include
A reduction in costly in-house inventory.
Elimination of part shortages and line shutdowns.
Certified inspection of each item based
on your specifications.
Just in time delivery.
Reverse Engineering
Applying our thorough understanding of how systems operate, we can recommend replacement components, provide insight into potential upgrades to make significant enhancements, or serve as an additional technical data resource.
Obsolete/ Old Parts Procurement
BBA is your best source for finding obsolete/hard- to-find components. With our industry experience, we know the problems companies take on when they're not able to get the obsolete parts they need for production.  The BBA team will work to find obsolete and hard-to-find product typically unavailable to the rest of the industry bringing us above the competition. We also have a massive network of quality suppliers worldwide which tend to stock obsolete products. The BBA team understands and recognizes the different needs of the industry today and is finding solutions to create products to effectively meet the expectations of our customers in the ever-changing transportation industry.
Kitting & Assembly
BBA Project offers kitting and assembly services providing highly customized and flexible solutions. Aftermarket kits, production kits, maintenance and assembly bundles are effectively produced and shipped to your requirements as specified by you. BBA Project can save your time and money with our kitting capabilities:
Free up your labor and manufacturing floor space
Custom Packaging to meet your aftermarket needs
Kits can be assembled with parts, sub-assemblies, instruction sheets or most any custom requirement you may have
Kits can be sent directly to your end customer, transparent to your end user